Elisa and Bruno Chimirri: an explosive duo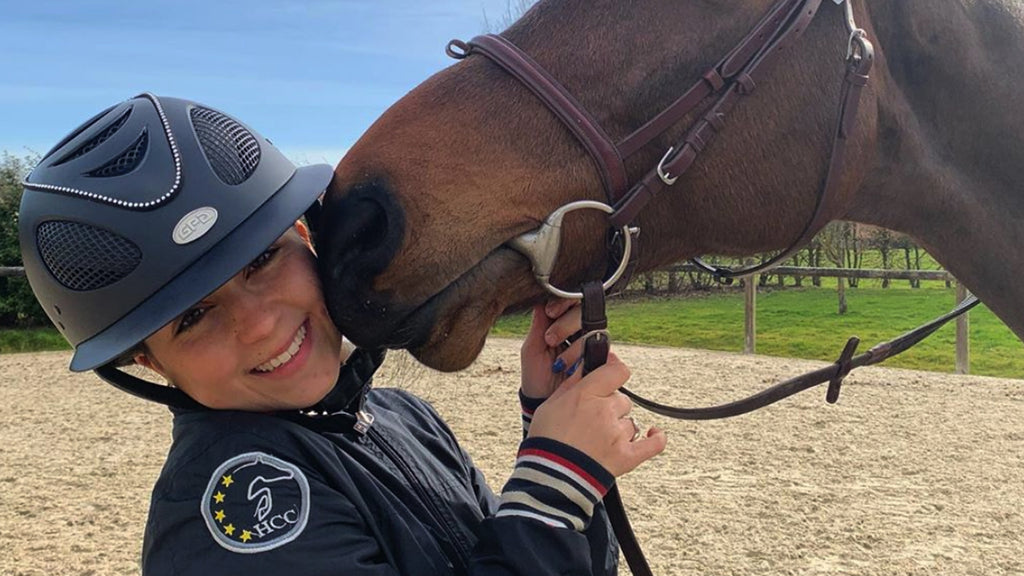 The details that make the difference in a perfect team game.
The experience of a great Italian champion at the service of his daughter, a young and emerging rider in the discipline of international show jumping.
The bond between father and daughter, as we know, is by nature a special, indissoluble and eternally complicit bond. If you then add the love for the same passion, it becomes from every point of view a real family affair.
B: "Elisa is very passionate about this sport, she has always carried out this activity seriously and has always been very responsible also towards the school. For this reason it wasn't difficult to manage her and at the first important appointments, at the first selections it was clear that she could do it.."
Bruno Chimirri, born in 1971, knows this well, an authentic armed warrior with talent, enormous willpower, and a fine and meticulous mind, who with great self-discipline has succeeded in a glorious career that has led him, not without sacrifice, to achieve goals of absolute first level.
Elisa, born in 2003, eldest daughter of the knight who has been a pillar of the Italian national team for over 20 years now and of Blandine Roux Galet, a French rider of the highest level, in form and content at 16 years old is a perfect and harmonious mix of unbridled passion and unconditional love for horses. A passion that makes her completely overlook the sacrifices dictated by the distance between Italy and France.
E: "In general I feel very strongly with both mum and dad, when I'm competing and I find myself in difficulty, before I get on the horse I know that I can always call both of them and ask them for advice directly.."
She who has the Mediterranean colors of her father and the sweetness in her mother's gaze, with the purity of youth and the elegance of simplicity takes up the challenge and legacy of her parents. He delves into the intricacies of sport by implementing, through his gift, all the teachings he has received. Technology then helps!
B: "on various occasions we had to organize ourselves in a complicated way, in 2017 for the European Children's championship in Samorin  I accompanied Elisa, then on the day of the Cup I flew to Dublin and Blandine joined her in Slovakia. Again in 2019 during Elisa's French championship I had to be in Hickstead, but together we organized everything in the best way.."

Countless stages have been taken by the Calabrian champion and have seen him as the protagonist. Bruno's most prestigious competitions include an Olympics, three European championships and two Nations Cup finals. A list of winners that continues endlessly, but has one constant: the magical ring of Piazza di Siena.

B: "The two Nations Cups won in Rome, in 2017 and 2018, are among the victories that I carry closest to my heart, they have a particular value, despite being very different.."
Now Elisa, after becoming French junior champion in 2019, has decided to change her sporting nationality and join the ranks of the Italian national team alongside her father. An important and conscious decision that outlines even more clearly the firm and determined character of this very young athlete who has a clear goal in mind:
And: "first of all I would like to get on well with my horses, continue to improve my way of riding, then if possible I would like to do the big races, but first of all ride well!"
…and if bad blood doesn't lie… we can't wait to admire her at work!