Piergiorgio Bucci: the strength of determination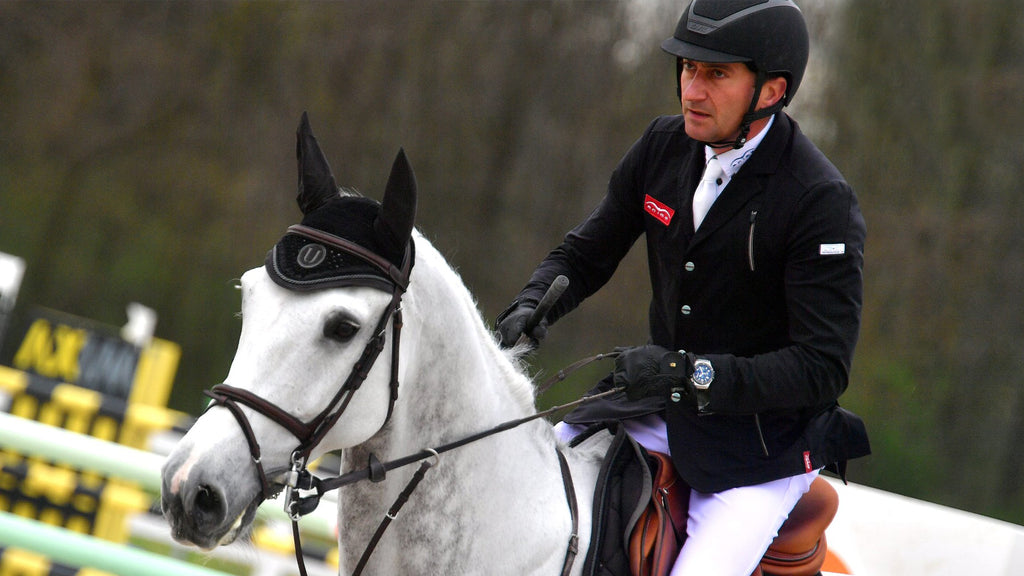 The knight from L'Aquila talks about the fundamental stages of his career as a professional sportsman with the simplicity and irony of a true champion.
Born in 1975, Piergiorgio Bucci is undoubtedly one of the strongest Italian riders of all time.
Beyond the many important results obtained in his career, this athlete demonstrates that he has a steel fiber hidden by the simplicity of his smile.
"Our sport is very hard, it often happens that we cause some disaster, it's really mentally exhausting, but my disappointments have always lasted 15 minutes at most... then through my passion and my perseverance I have always found a way to encourage myself and start again again!"
Brilliant and self-ironic, a hard worker, in love with horses and the life path he has chosen, when he talks about himself, he does so with emotion in his eyes. A strong, intense and profound emotion, through which he clearly relives the indelible memories of the experiences he lived with all his traveling companions. The Nations Cup brought back to Rome in 2017 after 32 years is proof of this:

".. 4 perfect horses, 4 strong riders, 4 incredible friends.. this is how these important victories take shape… in Rome we were so sure we could do it that we felt like 4 lions, it was an incredible feeling.."
Aware of the changes undertaken by sport in the last 10 years and strongly anchored to the present, he successfully manages his business in Belgium, where he takes care of the old glories and in the meantime focuses on young people.
"Without an important sponsor behind us nowadays it's difficult not to sell horses when they ask for them... if you ask me, Casallo aside, the best horses I've ever ridden, maybe you don't even know them, because with them I've done 3 or 4 competitions then I had to sell them for survival reasons.."
A boy with his feet on the ground, who talks about and analyses, with good reason and with a good dose of perfectionism, the choices he makes.
In short, a 360° horse man who chooses the great classics among his favorites!